Embracing our tradition and Danish heritage.
Aebleskiver Fest Is Returning on February 25, 2023!
9:00 a.m. to 2:00 p.m.
Tickets: $10 age 12 to adult, $5 for children 4-11, under 4 free
Aebleskiver Fest 2020
Saturday February 29th was the date for the 2020 Aebleskiver Fest. A total of 697 people were served between 9 a.m. and 3 p.m. There were 3,347 Aebleskiver were served along with 180 pounds of sausage were cooked and 1,400 cups of coffee served. There were 34 large baskets that were put together for the basket raffle. The basket raffle raised over $4,000. A total of over $10,000 between Aebleskiver meals and the basket raffle was raised for outreach projects/charities including Feed My Starving Children, Ecumenical Partnership for Housing (EPH), Crossways Camping Ministries, and Lutheran Social Services. ​
Thank you to everyone who donated supplies, basket items, volunteered the day of the event, and most important to all of our visitors who joined us for a meal and fellowship.
Danish Aebleskiver pronounced "able-skeever", are a delicacy, supposedly invented by some Dane back in history. They are like a waffle or a pancake formed like a tennis ball. The name makes people believe that they have slices of apples inside, which is correct— if you put apple slices inside!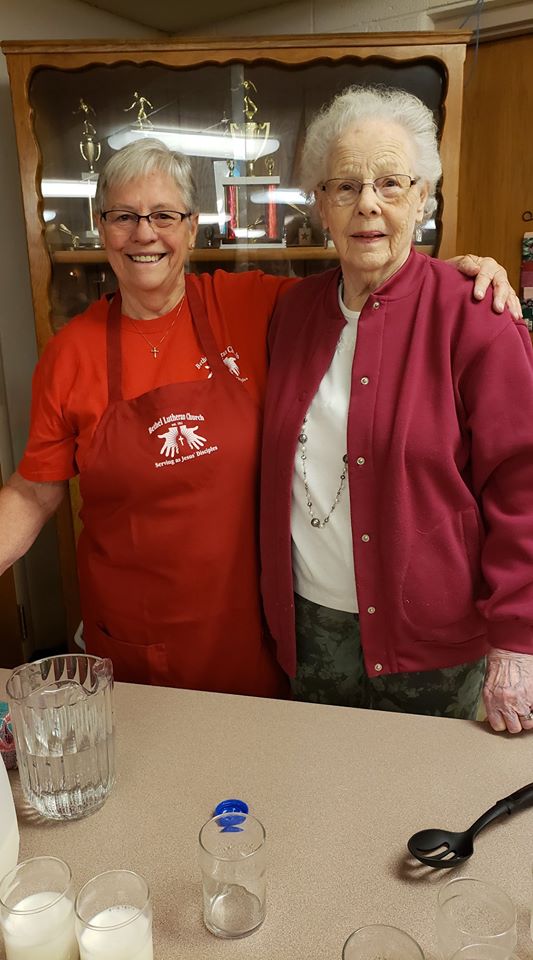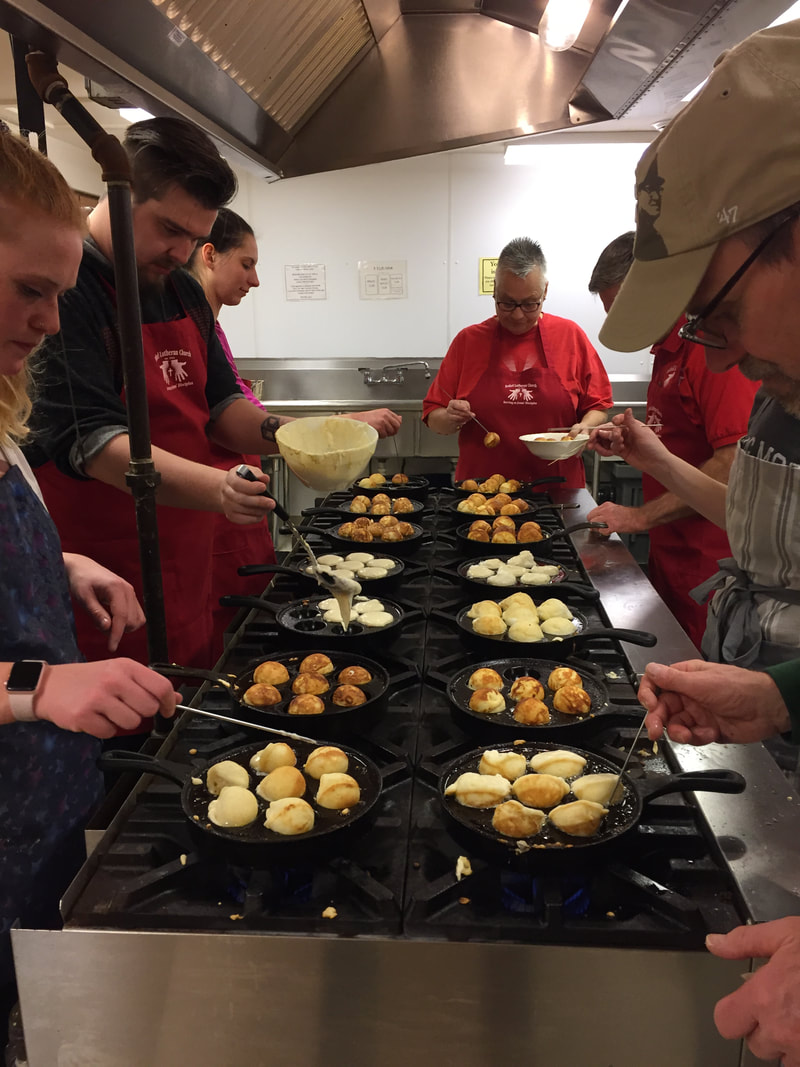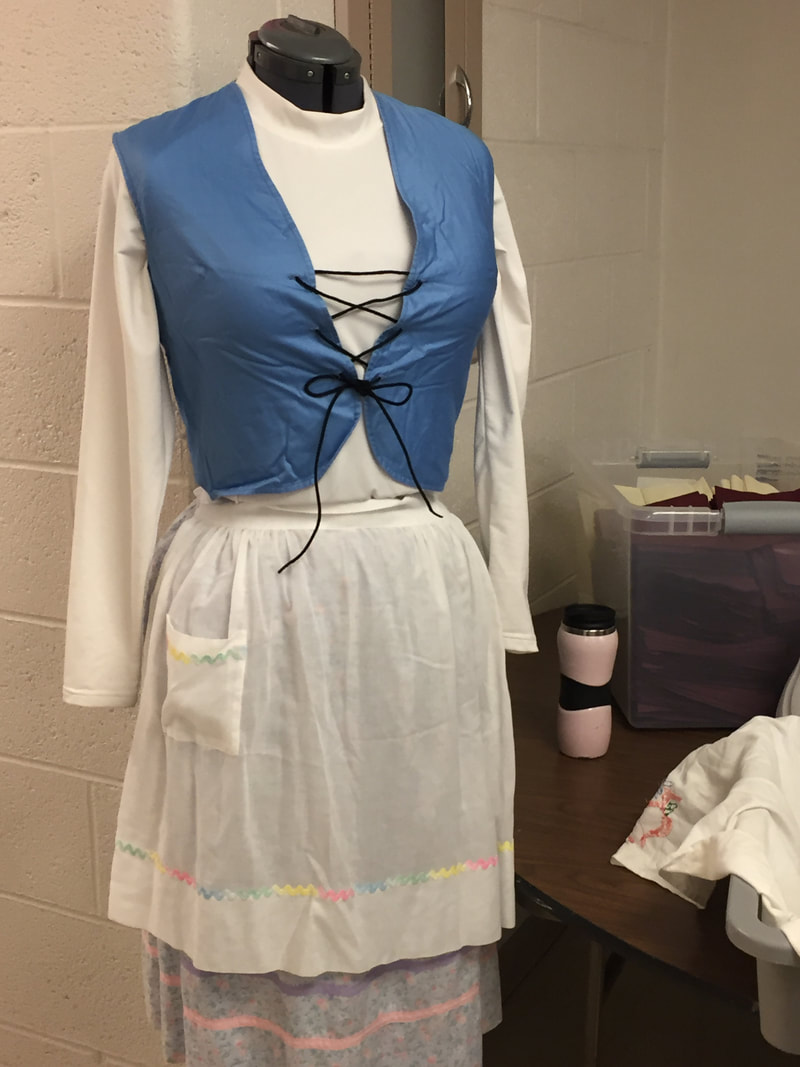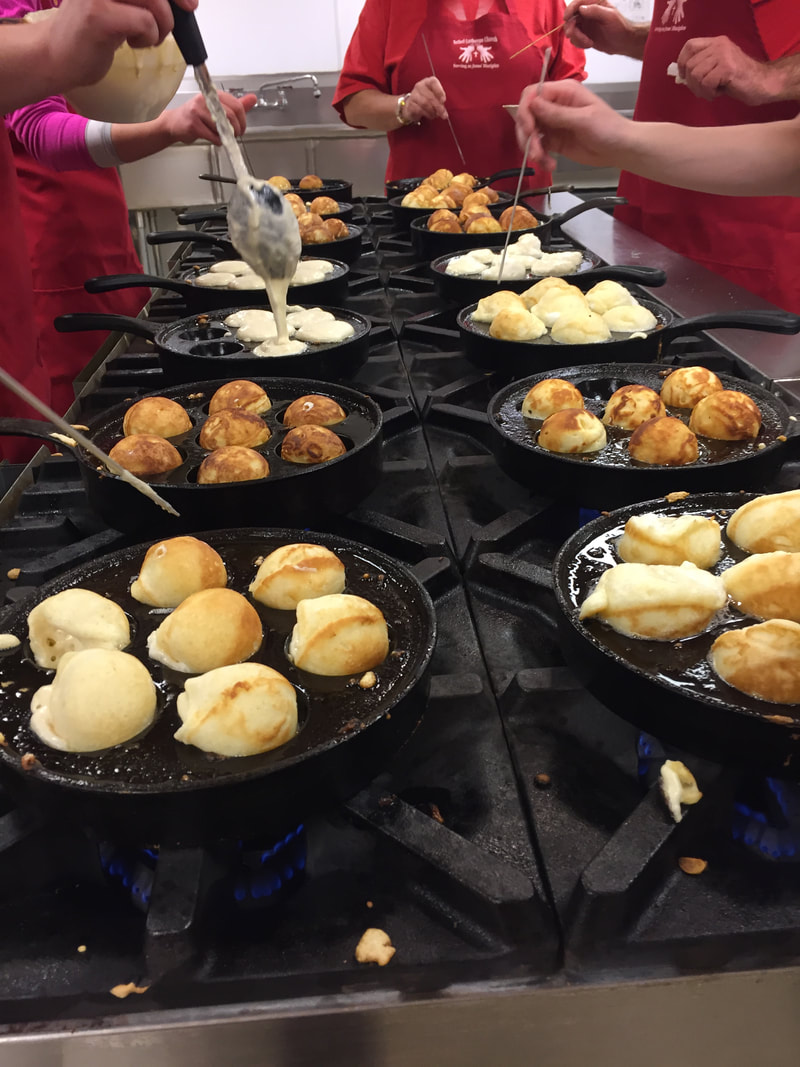 667de8d7-d99c-4562-bf41-07065ad3fc43_orig
27029123-520b-432d-bdc0-cbf68f8a9ff1_orig
88184777-2867679906608334-1477263708085288960-o_orig
89038945-2867680126608312-729557666182987776-o_orig
4505d809-9f64-4694-ab5e-11c40c73b764_orig
87983819-2867680549941603-6632650362362789888-o_orig
88228446-2871126499597008-2032046944402014208-n_orig
fcb46ee5-1440-4d8b-8894-a9aeb9904e9b_orig
8a497c4d-9f2d-4b76-bd5a-c2cbcc61dbd4_orig
4866fcee-d181-4701-bc1c-8775d86cedc3_orig
88001906-2867682169941441-167673487421341696-o_orig
88261118-2867680289941629-6016897745997004800-o_orig
8bae3fd8-162c-4dff-8676-efeffc01d63f_orig
50202e96-ecff-4907-8df6-b0f46ac2c558_orig
88015009-2867680003274991-8364447262771773440-o_orig
88350739-2867679783275013-7033305836814336000-o_orig
92c49d5e-dd37-4876-9904-c43aa85522a8_orig
Back in the good old days, when the Vikings were roaming up and down the coasts of Europe and the waters of the Atlantic, one band of these Vikings had been particularly hard hit in battle, so, when they got back on their ship with their horn helmets and shields all dented and banged up, they decided to have one of their favorite dishes to help them regain their strength —- pancakes!!
In those days they did not have modern conveniences such as frying pans, so, they greased their shields and poured the pancake batter on them over the fire but, guess what came out of the holes of the shields!! Aebleskiver!!!
INGREDIENTS:
2 egg whites
2 cups all-purpose flour
2 teaspoons baking powder
1 tablespoon white sugar
1/2 teaspoon baking soda
1/2 teaspoon salt
4 tablespoons butter,
melted 2 cups buttermilk
1 cup vegetable oil for frying
DIRECTIONS:
Note: You will need an Aebleskiver pan to cook these properly. Beat the whites stiff. Mix together the flour, baking powder, salt, baking soda, sugar, melted butter and buttermilk at one time and beat until smooth. Gently fold in the egg whites last. Put about 1 tablespoon of vegetable oil in the bottom of each Aebleskiver pan cup and heat until hot. Pour in about 2 tablespoons of the batter into each cup. As soon as they get bubbly around the edge, turn them quickly (Danish cooks use a long knitting needle, but a fork will work). Continue cooking, turning the ball to keep it from burning.